Lawrence Kendall Bowen–Mediator, Arbitrator, Attorney-at-Law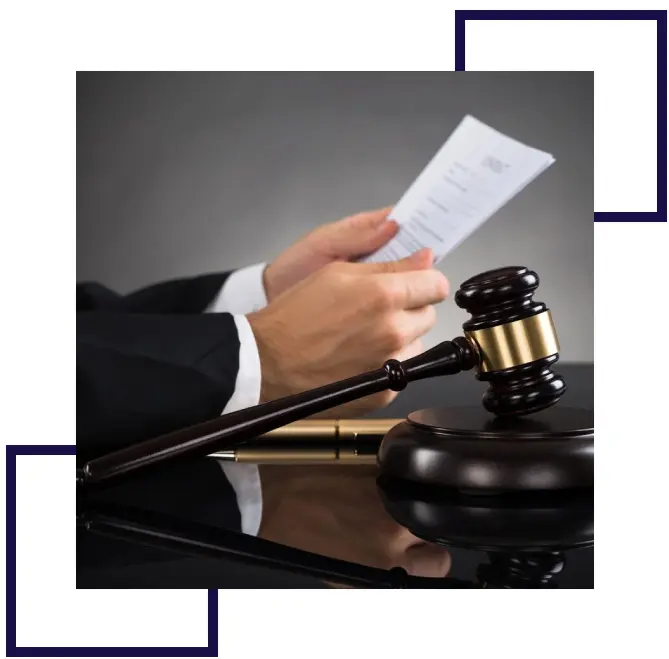 About Lawrence Kendall Bowen
Tampa, Hillsborough, and Pinellas Counties Mediator Ken Bowen is a native of St. Petersburg, Florida. Ken Bowen earned his bachelor's degree in Cognitive Psychology and International Affairs at Florida State University. It was then that Mr. Bowen became interested in alternative dispute resolution. Prior to earning his law degree, Mr. Bowen worked as a teacher, truck driver, union laborer, waiter, small business manager, and beach lifeguard.
Ken Bowen also proudly served his country as a port security specialist in the United States Coast Guard, enlisting after the terrorist attacks of September 11, 2001, and volunteering for a Special Missions Unit tasked with counter-terrorism/force protection.
Mr. Bowen has traveled and lived in various regions of the United States as well as abroad. He believes that those experiences, living and working among such diverse groups of people, give him a unique perspective that he often draws upon as a mediator.
After graduating cum laude from Stetson University College of Law in 1997, Attorney Ken Bowen began his legal career as a trial attorney at a small litigation firm based in St. Petersburg, Florida. Mr. Bowen went on to earn the coveted LL.M. degree in International and Comparative Law from Georgetown University Law School, where he graduated with honors in the top 5% of his class.
Mr. Bowen worked for a law firm in Vietnam where he specialized in international business transactions and international litigation and arbitration. After returning to Washington, D.C., Mr. Bowen worked as a contract attorney for several of the worlds' largest law firms.
In 2004, Mr. Bowen moved back to St. Petersburg to begin his own litigation firm. Attorney Bowen's practice areas include personal injury (from dog bites to medical malpractice and everything in between), small business representation and international business.
In 2016, Mediator Bowen created the Frogman Feast which is an annual celebrity chef charity event in St. Petersburg, Florida. By bringing together 20 elite chefs from around the country, a live band, vineyards, brewers, distilleries, and a silent auction, the Frogman Feast has raised well over $100,000 for the families of US Navy SEALs who never made it home.
Ken Bowen became certified by the Florida Supreme Court as a circuit-civil and county mediator in 2007. Mediator Bowen is also a Florida Supreme Court-certified court-appointed arbitrator.
Mr. Bowen is based in Pinellas and Hillsborough counties but mediates and arbitrates cases throughout the Tampa Bay area and West Central Florida, including the counties of Pasco, Polk, Manatee, Sarasota, Lake, Hernando, Citrus, Marion, Sumter, Charlotte, Lee, and Orange. Mediator Bowen travels up to two hours from Tampa with no travel fee, and in certain cases, will travel further without billing for his travel time.
Mediator Bowen is certified by the United States District Court, Middle District of Florida to mediate cases in federal court. He is on mediation panels for the American Arbitration Association, Hillsborough County Bar Foundation, and Mediation Managers, Inc.
He is also a mediation panel member in the state of Florida's Department of Business and Professional Regulation (arbitration proceedings conducted pursuant to Chapters 718 and 719 of the Florida Statutes), Florida's Sixth Judicial Circuit, and several residential mortgage foreclosure managed mediation programs (pursuant to Florida Supreme Court Administrative Order AOSC09-54) throughout Florida.
Mr. Bowen will mediate or arbitrate any circuit-civil cases as well as pre-suit matters, including Magnuson Moss Warranty Act (mediated more than 1,500 Magnuson Moss Warranty Act cases as of January 2022), auto dealership, FDCPA (Federal Debt Collection Protection Act) and TCPA (Telephone Consumer Protection Act), real estate, foreclosure, commercial, condominium, and HOA (home owners association).
He also handles cases on construction, contract, corporate, elder care, employment and non-compete, franchise disputes, hurricane claims, insurance coverage and bad faith, sinkhole, partnership disputes and dissolutions, personal injury and wrongful death, premises and product liability, probate, professional liability (accounting, dental, legal and medical), securities, and any international legal matters.
As a seasoned litigator and trial attorney, Mr. Bowen recognizes the risks of trial and the benefit of a good, hardworking mediator. Ken Bowen welcomes the opportunity to serve as your mediator or arbitrator.